Every day mothers give birth to newborns and are unprepared for what's to come. Most mothers allow the hospital to take care of their newborns and provide for them. Here are some essentials for newborn babies:
1. Crib and crib mattress
A baby crib will be needed as babies will be sleeping for as long as 16 hours, a comfortable mattress is essential too as they do need comfort, a larger crib might be sufficient as babies do crawl about when they're awake. Some cribs that rock also known as rocking cribs are like a hammock for babies, parents will have to sit beside the crib to rock the baby to sleep. 
2. Pacifier
Babies have the instinct to suck on their birth mother's nipples as it gives them warmth and comfort. However, at times when it is not appropriate or available, a pacifier will come in handy as it allows them to suck on it without crying and making much noise. A few pacifiers of different sizes will be recommended to know what your baby's preferences are. Small details like cute and colorful designs will be a huge plus too. 
3. Playmat 
Babies like to crawl about in their territory and like to be surrounded by their toys and plushies. Therefore, a colorful and soft playmat with sufficient cushion is recommended as babies like to lay on their stomachs sometimes. 
4. Toys
Toys are a major part of a baby's arsenal of essential items. Whether it be fun, educational, or simply just there to accompany the baby, toys create a sense of purpose for the baby. Soft toys are recommended as babies will have the instinct to chew on things as well, please do ensure that there are no small parts to the toy that a baby might choke on.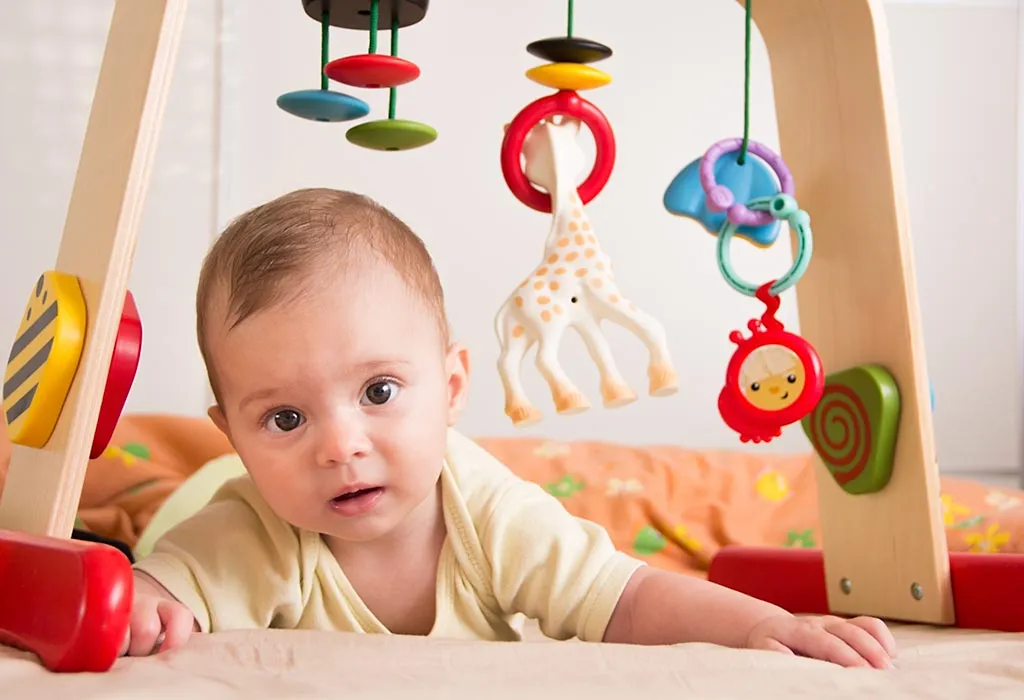 5. Baby formula 
At times the baby formula is a dietary supplement formulated for babies within an age range. It allows them to properly attain the daily macromolecules for the growth of the baby. 
6. Baby Bottle 
The baby bottle is what is responsible for feeding the baby warm breastmilk or formula. It features a nipple at the tip of the bottle which the baby is able to suck from. This ensures the smooth delivery of nutrients to the baby.
7. Diapers 
Newborn babies are not potty-trained by nature. It is a whole learning curve where it will eventually become natural to them as they grow up. But for the time being, diapers are important for when the baby needs to urinate or excrete fecal matter.  They are unable to resist the temptation, therefore diapers are needed. 
8. Changing station 
Diapers become heavy as the day ends. It is unsanitary to keep on a diaper for too long. A changing table is needed to change from old to new diapers. It allows the parents to properly replace a dirty one with a new one.